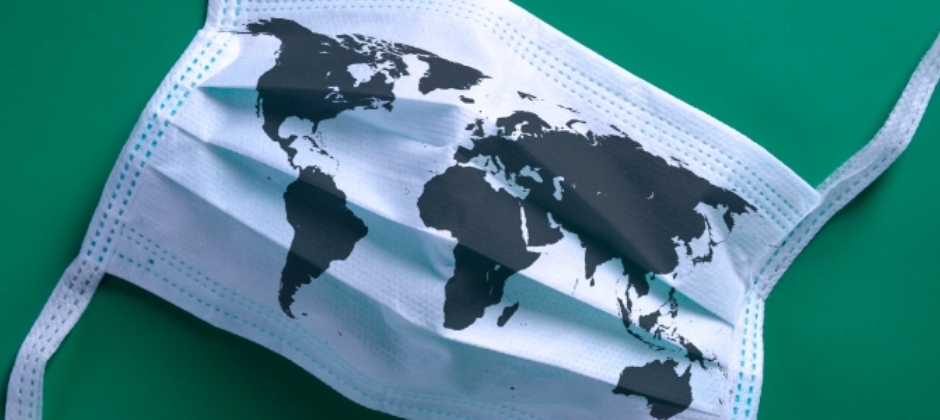 The COVID-19 crisis has forced businesses around the world to abruptly change their plans and face a new reality, one in which employees work from their homes and customers avoid face-to-face interactions as much as possible.
While some businesses, especially those with abundant resources, have been able to adapt without much trouble, others wouldn't have been able to remain operational if it wasn't for managed service providers (MSPs) supporting them and helping them thrive. Here's how MSPs can help businesses thrive amid this and the next global crisis.
Enabling Remote Working Arrangements
When a deadly infectious disease spreads like wildfire, businesses must do whatever they can to keep their employees safe. In this digital day and age, it means that they must enable remote working arrangements to minimize physical contact.
The problem is that many businesses, especially small and medium enterprises, don't have sufficient technical capabilities when it comes to remote work. A survey by CompTIA, a non-profit trade association that issues professional certifications for the IT industry, revealed that only 41 percent of professionals are confident in their organization's ability to quickly transition to a remote workforce.
By partnering with an MSP, it's possible for businesses with limited technical capabilities and significant budget constraints to enable a remote workforce without succumbing to the many pitfalls associated with it. An experienced provider of managed IT services is able to implement the right mixture of collaboration applications to keep productivity high, even with social distancing measures in place.
Adoption of New Technologies
All businesses face the seemingly insurmountable task of getting work done while improving their operational practices and adopting new technologies. Those who succeed become able to remain competitive even during the most difficult of times, while those who fail at digital transformation are often unable to survive the first crisis they encounter.
However, the reality is that most businesses simply don't have enough resources to maintain a sharp focus on their business goals and, at the same time, introduce technology innovation on a regular basis. That's why more than 50 percent of digital transformation efforts eventually stall out, never delivering the desired results.
MSPs understand the difficultly businesses face when attempting to balance their day-to-day operations with the constant pressure to innovate, which is why digital transformation is a core part of their offerings. Whether it's cloud migration or business process automation, MSPs help businesses adopt new technologies to prepare them for whatever the future holds.
Strengthening Cybersecurity Defenses
As if the sudden, forced move to remote working arrangements wasn't difficult enough on its own, businesses must also deal with cybercriminals, who were very quick to take advantage of the pandemic by targeting remote workers scattered across the country.
According to Cloudflare, online threats have risen by as much as six-times their usual levels, and this increase was caused by both recreational hackers with extra time on their hands and professional cybercriminals who use the crisis to further their own agendas. Small and medium-sized businesses (SMBs) are especially vulnerable to cyber-attacks, but they can also benefit the most from security services and tools provided by MSPs.
When businesses let an MSP safeguard their security by implementing advanced monitoring tools to spot unusual activity, training employees to recognize online scams, setting up a virtual private network (VPN) for secure remote access, and otherwise strengthening their cybersecurity defenses, they gain the ability to face even the most dangerous cyber threats.
Providing Ongoing Technical Support and General Consulting
The increase in the number of remote workers has caused an even sharper increase in the number of support tickets IT departments have to deal with. The problem is that many IT departments had been critically understaffed before the pandemic, which means they're unable to handle all support tickets in a timely manner.
A provider of managed services can offer remote support around the clock, delivering the redundancy that is so critically needed in these trying times, when employees are burdened with homeschooling and additional childcare responsibilities.
Additionally, an MSP can provide invaluable consulting and guidance for businesses that have limited experience with remote working and the challenges that come with it.
Conclusion
Of course, businesses of all sizes were taking advantage of managed service offerings even before the outbreak of COVID-19, but the pandemic has highlighted the fact that MSPs can do a lot more than mitigate issues to prevent them from becoming major problems; they can be key enablers of business success, providing the capacity and capability to implement new infrastructure in record time. At BCA, our Managed IT Service not only provides monitoring and maintenance strategies giving immediate resolutions when problems arise, but includes solutions that focus on enhancing your business' productivity and efficiency.