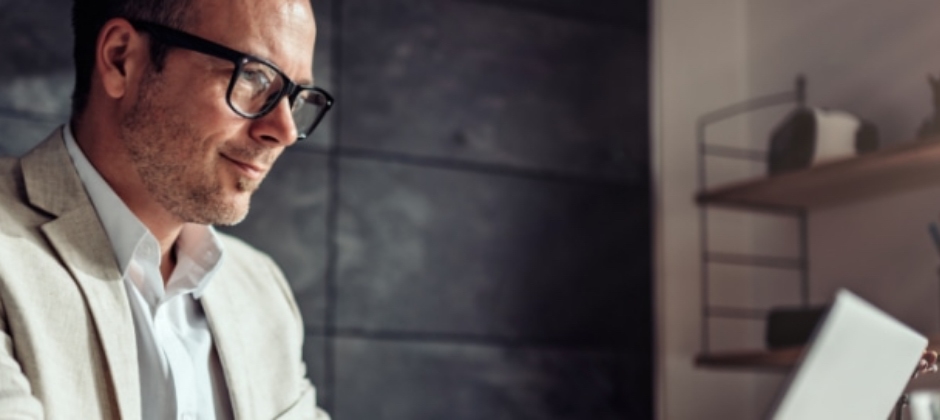 The Microsoft 365 product line was first introduced in 2017 as a licensing bundle aimed at enterprise customers who rely on Windows, Office applications, and Microsoft's enterprise mobility and security solutions. With this bundle, enterprise customers can pay a single subscription fee for a comprehensive package that includes everything they need to be productive.
After a lot of waiting, small and medium-sized businesses can finally enjoy the convenience of a single subscription thanks to Microsoft 365 Business, which is designed specifically for businesses with up to 300 users. This article answers many questions SMBs often ask about Microsoft 365 Business and explains how it differs from Office 365.
What Is Microsoft 365 Business?
Microsoft 365 Business isn't an entirely new product. Instead, it can be described as the next evolutionary step for Office 365 Business, representing Microsoft's vision for the future of productivity tools.
In 2020, many SMBs have learned the hard way that old-fashioned solutions and our current health and economic challenges don't mix well together. What SMBs really need is the agility and flexibility of the cloud combined with cutting-edge security, which is where Microsoft 365 Business comes in.
SMBs that decide to subscribe to Microsoft 365 Business gain the ability to operate entirely in the cloud while Microsoft takes care of the administrative side of things, automatically deploying the latest updates and protecting end-users and their devices against the latest threats.
More specifically, they can enjoy web, mobile, and desktop versions of Office apps, cloud-based email, calendaring, and file storage, the ability to host large online meetings and chat in real-time, protection against spam, malware, and known threats, and more.
Microsoft 365 Business Versus Office 365 Business
There are many SMBs who've been relying on Microsoft's suite of office applications, such as Word, Excel, PowerPoint, for nearly three decades.
The Office 365 line of subscription services made it possible for these and other SMBs to use the applications they know and love either online or on-premises via a subscription plan. However, it failed to properly convey the fact that Microsoft's productivity offering goes way beyond what many people think of when they hear the word "Office."
That's why Office 365 became Microsoft 365 on April 21, 2020, reflecting the fact that Word, Excel, and PowerPoint are just one part of the Microsoft productivity experience.
Office 365 Business Essentials is now called Microsoft 365 Business Basic, and it costs $5 per user per month. Included in Microsoft 365 Business Basic are only online services—not desktop versions of Office apps for PC and Microsoft.
Office 365 Business is now called Microsoft 365 Apps, and it costs $8.25 per user per month. This Microsoft 365 plan includes only desktop apps and cloud storage.
Office 365 Business Premium is now called Microsoft 365 Business Standard, and it costs $12.50 per user per month. With Microsoft 365 Business Standard, SMBs can enjoy all online services as well as desktop apps.
Microsoft 365 Business is now called Microsoft 365 Business Premium, and it costs $20 per user per month. On top of all online services and desktop apps, this plan includes advanced threat protection and device management.

Transforming SMBs with Microsoft 365 Business

Small and medium-sized businesses in 2020 and beyond must connect remote employees with one another and the information they need to do their work. Microsoft 365 Business makes this easy with Microsoft Teams, a unified communication and collaboration platform, and OneDrive, a cloud storage service that integrates with Microsoft Office apps.

Included in Microsoft 365 Business are all the tools SMBs need to go paperless and reap all the benefits associated with a purely digital business, including improved document organization, lower operational costs, automatic backups, and environmental friendliness. For example, SMBs can use Microsoft Forms to quickly gather data with surveys, polls, and questionnaires, and they can manage tasks with Microsoft Planner.

Above all else, the enterprise-grade security features included in Microsoft 365 Business allow SMBs with limited resources to focus on what they do best instead of worrying about viruses, malware, phishing attempts, ransomware, spam, and other threats.

If you would like to take advantage of Microsoft 365 Business and use it to simplify processes and streamline your workflows, contact us, and we'll take it from there.