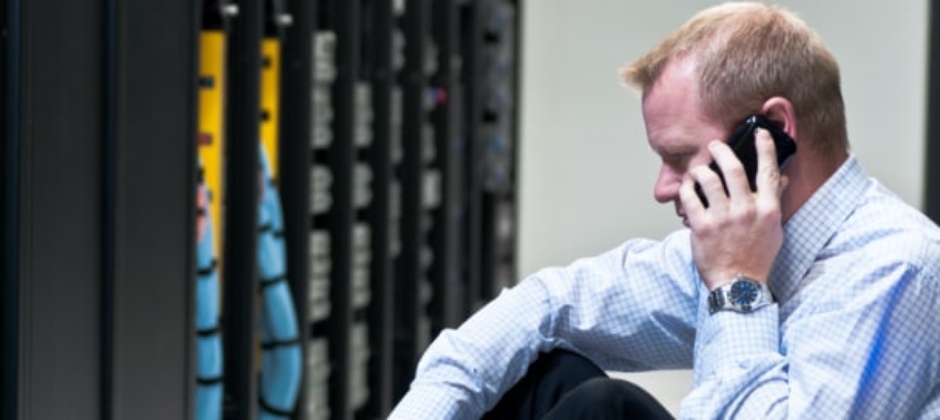 As unfortunate as it is, businesses can't always avoid disasters. Often, all it takes for a well-functioning business to experience a major IT crisis is a single natural disaster, successfully executed cyber attack, critical hardware malfunction, or serious human error.
When a disaster strikes, it's essential for a business to resume normal operation as soon as possible because the consequences of prolonged downtime can be devastating. According to the Federal Emergency Management Agency (FEMA), almost 40 percent of small businesses never reopen their doors after a disaster.
That's an alarming number, and it underscores the importance of planning for the worst-case scenarios by implementing a backup and disaster recovery plan, whose purpose is to, first, ensure that no important data is lost during a catastrophic event and, second, allow the business to recover from the event as quickly and painlessly as possible.
The Top 5 Benefits of Having a Backup and Disaster Recovery Plan
You can think of a backup and disaster recovery plan as a form of insurance for your business. While there's a certain cost associated with the implementation of a backup and recovery plan and the acquisition of backup and recovery software, this cost is negligible when compared with the benefits businesses can enjoy.
1. Business Continuity
By far the most important benefit of having a backup and disaster recovery plan is that it helps businesses maintain business continuity after a disaster. Many business owners believe that simply backing up important data from time to time is enough to resume operations after a major data loss incident, but that's frequently not the case.
According to Symantec's 2013 Report titled Avoiding the Hidden Costs of the Cloud, 66 percent of small businesses that attempted to restore data from local backups after experiencing a data loss incident failed. Typically, this happens because businesses don't have a documented and tested set of procedures for recovering data and resuming work after an unplanned incident, which is exactly what a backup and disaster recovery plan provides.
2. Cost-Savings
The cost of a single minute of downtime ranges from $2,300 to $9,000 depending on factors like company size and industry vertical. With a backup and recovery plan in place, businesses can minimize their recovery time and avoid delays that may possibly occur when recovering from a disaster without a thoroughly tested plan.
In addition to losing money due to downtime, businesses that fail to recover from a disaster in a timely manner can also suffer serious reputation damage, which may convince existing customers to leave and potential new customers to consider someone else. For these and other reasons, investing in backup and recovery is always a sound financial and business decision.
3. Compliance with Industry Regulations
Any data loss and the resulting downtime caused by it can have severe financial consequences, but businesses in heavily regulated industries, such as healthcare, finance, or legal, are required by law to comply with stringent government and industry requirements (HIPAA, SOX, GLBA, and others), which impose steep fines for failing to protect user and customer data.
Backup and disaster recovery helps businesses in heavily regulated industries achieve compliance with industry regulations, which is why even the EU's GDPR encourages the implementation of a state-of-the-art backup and recovery plan. When businesses don't have to worry about the numerous legal issues associated with data loss, they can fully focus on their core business and customers.
Conclusion
Even though many business owners don't want to admit it, no business is completely protected from disasters, both man-made and natural. As such, the best thing businesses can do is proactively identify potential risks and develop a solid backup and recovery plan that addresses them, making it possible to resume normal operation with as little delay as possible.
If you haven't yet invested in backup and recovery, don't wait for a disaster to strike and cause a massive financial loss. Instead, contact us at BCA to learn how we can provide a reliable, comprehensive data backup and disaster recovery solution with our TOTALRecovery plan to ensure that you'll always be able to get back to business in minutes regardless of what obstacles you encounter.