Modern organizations depend on technology to fulfill work-related tasks, and they depend on efficient IT service management (ITSM) to manage the end-to-end delivery of IT services and quickly address all technology-related problems before they impact business operations.
As such, they need access to expert IT staff capable of designing, delivering, managing, and improving the use of information technology. But choosing whether to hire in-house IT support or outsource to a managed IT services provider (MSP) is not easy because there are many factors to consider.
In-house IT Support: Pros and Cons
Having an expert within walking distance away has its advantages, but the real question is whether they outweigh the cons associated with adding another employee to the payroll.
Pros of In-house IT Support
Hands-on support: Some IT issues are best handled in person, and in-house IT staff is ready to get to work without any delays. Since your in-house IT person is responsible only for your IT infrastructure, you can expect them to be deeply familiar with its ins and outs.
Greater control: When you decide to hire an in-house IT person to take care of your network and support your information technology needs, you have complete control over who will join your organization. That means you can pick someone who is a good cultural fit, which is essential for achieving high team productivity and job satisfaction.
Cons of In-house IT Support
Higher costs: We're currently in the middle of a global IT skills shortage that's only getting worse. Finding a skilled IT specialist is not only time-consuming but also very expensive. On top of the expense of an in-house IT person, you also need to purchase costly software to maintain and secure your IT environment, so the annual cost of handling IT in-house can be prohibitively high for many SMBs.
Availability isn't guaranteed: While it's great to have a skilled IT person in the same building, this advantage of in-house IT support disappears as soon as the person goes on vacation, gets sick, or suddenly decides to pursue other job opportunities. Overnight, your organization can find itself without any IT support whatsoever.
Insider attacks: When hiring an in-house IT person, it's important to think about the potential consequences of the person leaving your organization on bad terms. Since IT staff in smaller organizations typically holds all the keys to the castle (passwords, authentication tokens, etc.), you risk facing an insider attack.
Outsourced IT Support: Pros and Cons
More and more organizations are outsourcing IT support to MSPs, which is clearly evident from the fact that the global managed services market size is expected to register a CAGR of 11.7% from 2019 to 2025. Let's explore the advantages and disadvantages of this model.
Pros of Outsourced IT Support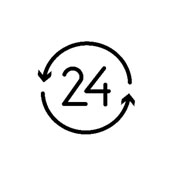 Guaranteed availability: Good MSPs are available around the clock, seven days a week. Because they remotely monitor your systems and infrastructure, they typically notice problems before you do and proactively respond to them without waiting for you to report the problem yourself. Unlike an in-house IT person, your MSP will never go on vacation, leaving you without IT support.
Flexibility: Your organization must respond to changing circumstances, and outsourcing gives you the flexibility to easily access the expertise you need to complete even the most ambitious projects. Should you ever decide to scale down, you don't have to worry about disgruntled ex-employees seeking revenge.
Cost efficiency: Finding a skilled IT person, training them, and purchasing the software tools and hardware equipment necessary for them to do their job costs a lot of money—money that you can keep in your pocket if you partner with an MSP and simply pay a predictable sum to have all your information technology needs taken care of.
Cons of Outsourced IT Support
Limited control: When you decide to outsource IT support to an MSP, you give up some control because you can't choose the individual people responsible for keeping your information technology infrastructure up and running. You can, however, choose an MSP that has enough experience and expertise to optimize your investment in IT and, at the same time, help you maintain focus on your core business.
Outsource Your IT with BCA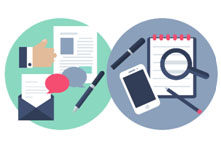 Every organization is different, and so are its IT needs. That's why you should carefully consider the pros and cons of outsourcing versus hiring in-house and choose the approach that fits you the most.
If you're a small or medium-sized organization, outsourcing will most likely be the way to go, allowing you to increase productivity, reduce operational costs, and enjoy greater flexibility.
At BCA, we provide Managed IT Services to small and medium-sized businesses in Miami with 5 to 200 employees. Contact us today and let us be your Virtual IT Department!