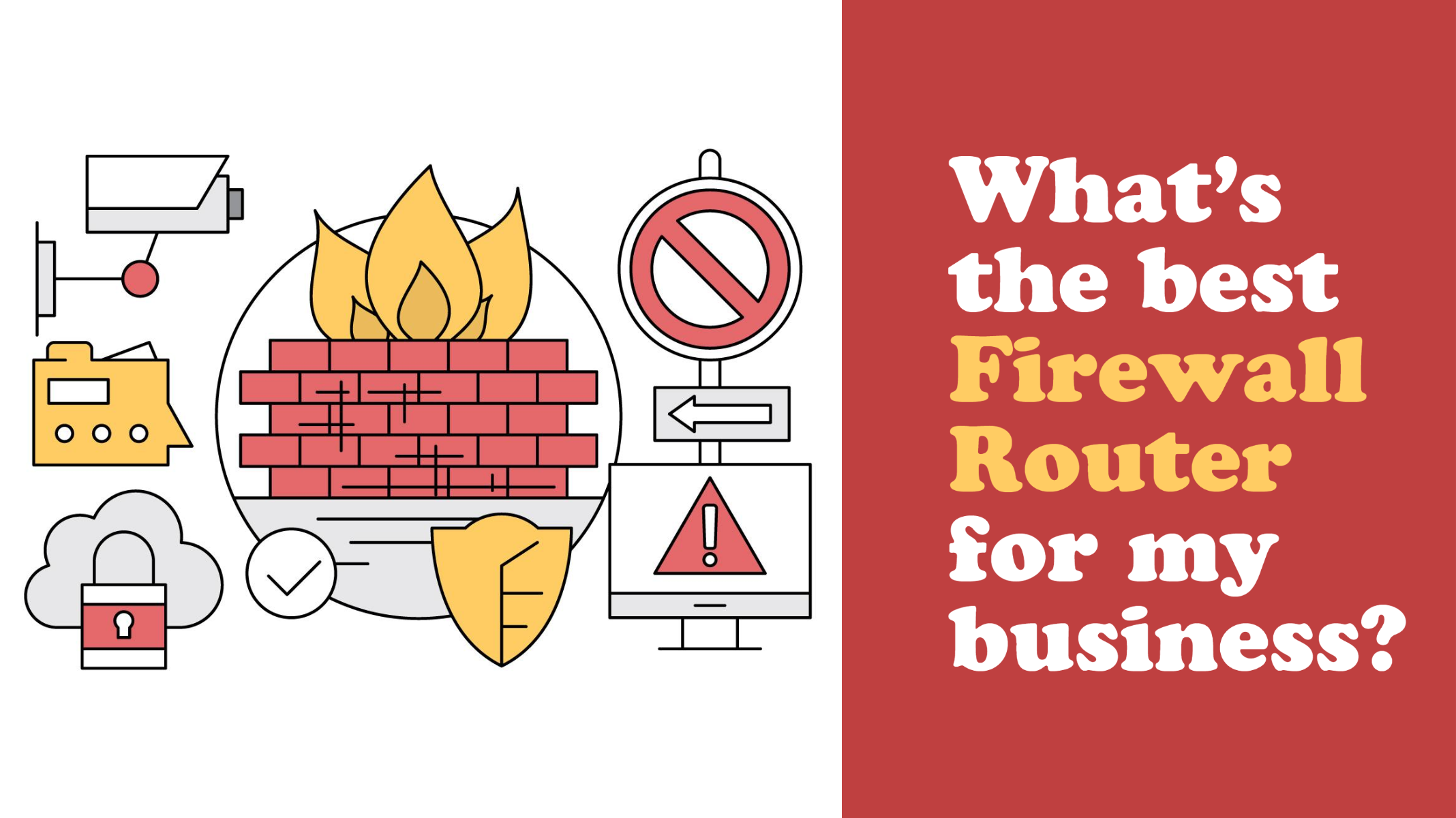 Data, including sensitive information about your customers and business partners, has become a valuable commodity. Right now, countless cybercriminals from around the world are scanning business networks for vulnerabilities, planning to sell all the information they can get their hands on to the highest bidder on the dark web.
Even if you're a small business with just a few employees, your servers, desktop computers, laptops, and mobile devices are like chests full of treasure in the eyes of opportunistic cybercriminals. To protect them, you need to monitor all incoming and outgoing network traffic and block all suspicious data packets, and that's where firewall routers supported by managed IT services come in.
How to Select the Best Firewall Router?
All firewall routers, also called router-firewalls, conveniently combine router and firewall functionality into a single device, automatically protecting all devices connected to the internet via the same network based on previously established security policies.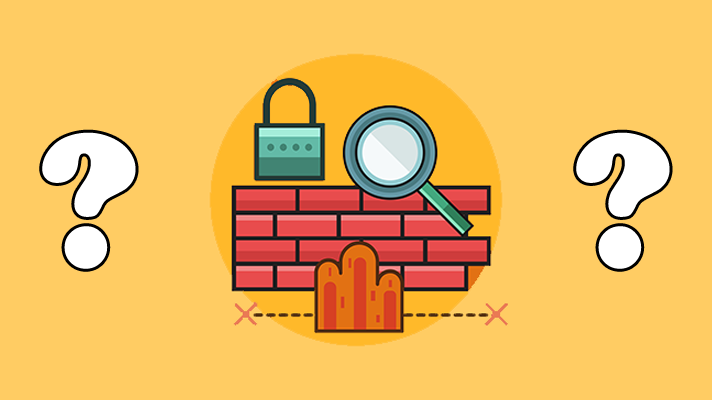 But just because all firewall routers serve the same purpose doesn't mean they serve it equally well. Here are several important features and qualities you should look for when selecting a firewall router:
Manufacturer's reputation: The last thing you want is to purchase a firewall router from a manufacturer that's known for releasing buggy products riddled with security vulnerabilities and dropping support for them as soon as they hit the market.
Capacity: Firewall routers are basically small computers that serve a special purpose. Just like regular desktop computers, their performance and capacity is influenced by their specifications, such as the amount of RAM and the number of CPU cores.

Malware scanning and web filtering: Smart firewalls can proactively look for dangerous malware and block websites that distribute it, as well as other inappropriate online content, providing additional layers of protection beyond basic rule-based filtering.

VPN support: With remote work becoming the new default for many employees, it's critical for organizations of all sizes to make it possible for authorized users to securely connect from any location, and firewalled routers capable of creating a virtual private network make this easy.
Ease of use: Even if you intend to leave the configuration and day-to-day administration of your firewall router up to a managed IT services provider, you should still favor firewall routers that are accessible and easy to monitor.
Of course, it would be well past the scope of this article to describe in detail every major factor that's worth considering when selecting a firewall router, so consider this to be only a brief introduction. Your IT services provider should be able to help you narrow down your list of options.
Best Firewall Routers for a Small Business
There are plenty of great firewall routers available to SMBs, so choosing between them can be time-consuming. To save you time, we've picked our favorite firewall routers currently available. Both of our picks are manufactured by reputable companies known for providing long-term customer support, and they offer robust security features that are guaranteed to make your organization more secure.
SonicWall NSa 5650
The SonicWall NSa 5650 is a feature-packed firewall router that's perfect for distributed, branch office and corporate environments. The router utilizes innovative deep learning technologies in the SonicWall Capture Cloud Platform to offer automated real-time breach detection of threats that are difficult to identify using traditional methods of detection.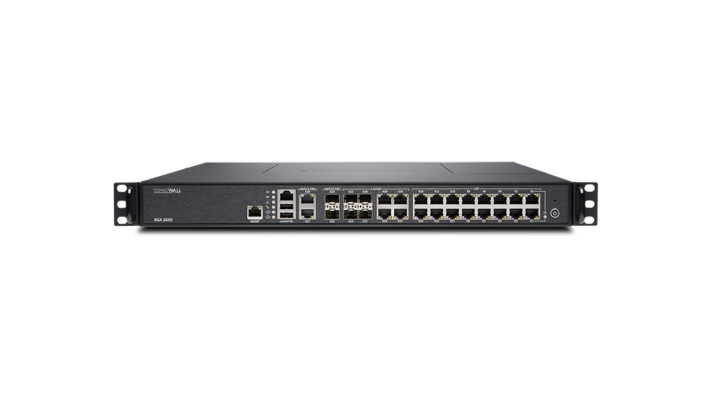 Like all SonicWall firewalled routers, the SonicWall NSa 5650 is easy to deploy, and its cloud-based centralized management console makes it effortless for administrators to monitor network activity in real-time from any location.
Ubiquiti Dream Machine Pro
The Ubiquiti Dream Machine Pro is a scalable enterprise-grade networking console capable of running every UniFi OS application, including the pre-installed UniFi Network.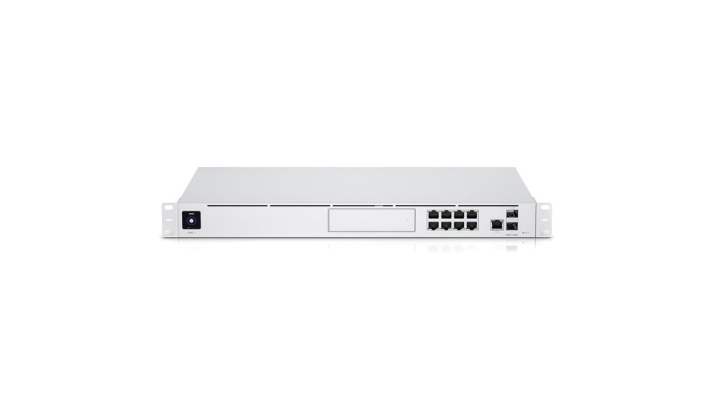 Administrators can easily create and manage firewall rules to ensure the security of the network, as explained in the official guide, thanks to the built-in advanced firewall with VPN functionality. The entire organization can benefit from features such as enterprise-class internet threat management, deep packet inspection, and Wi-Fi AI functionality, just to name a few.
The Ubiquiti Dream Machine Pro comes in a 1U-sized, rack-mountable console format, making its deployment straightforward. This firewall router is an especially great option for SMBs that already rely on other Ubiquiti products, such as its wireless cameras.
Conclusion
Choosing the best firewall router for your small business may seem like a daunting task since there are so many seemingly suitable options available, all offering similar features and promising the same enterprise-grade security. Hopefully, this article has helped you understand some of the main qualities you should look for during your selection process.
Just keep in mind that even the best firewall router can measurably improve your organization's cybersecurity posture only when it's properly deployed, configured, and managed. If you would like assistance with these key activities, then you should partner with your local managed IT services provider, such as us at BCA.
As a professional provider of IT services with locations in Miami, Orlando, and Tampa, we can not only help you select the firewall router for your small business but also ensure that its implementation won't leave you vulnerable. Contact us today for more information.