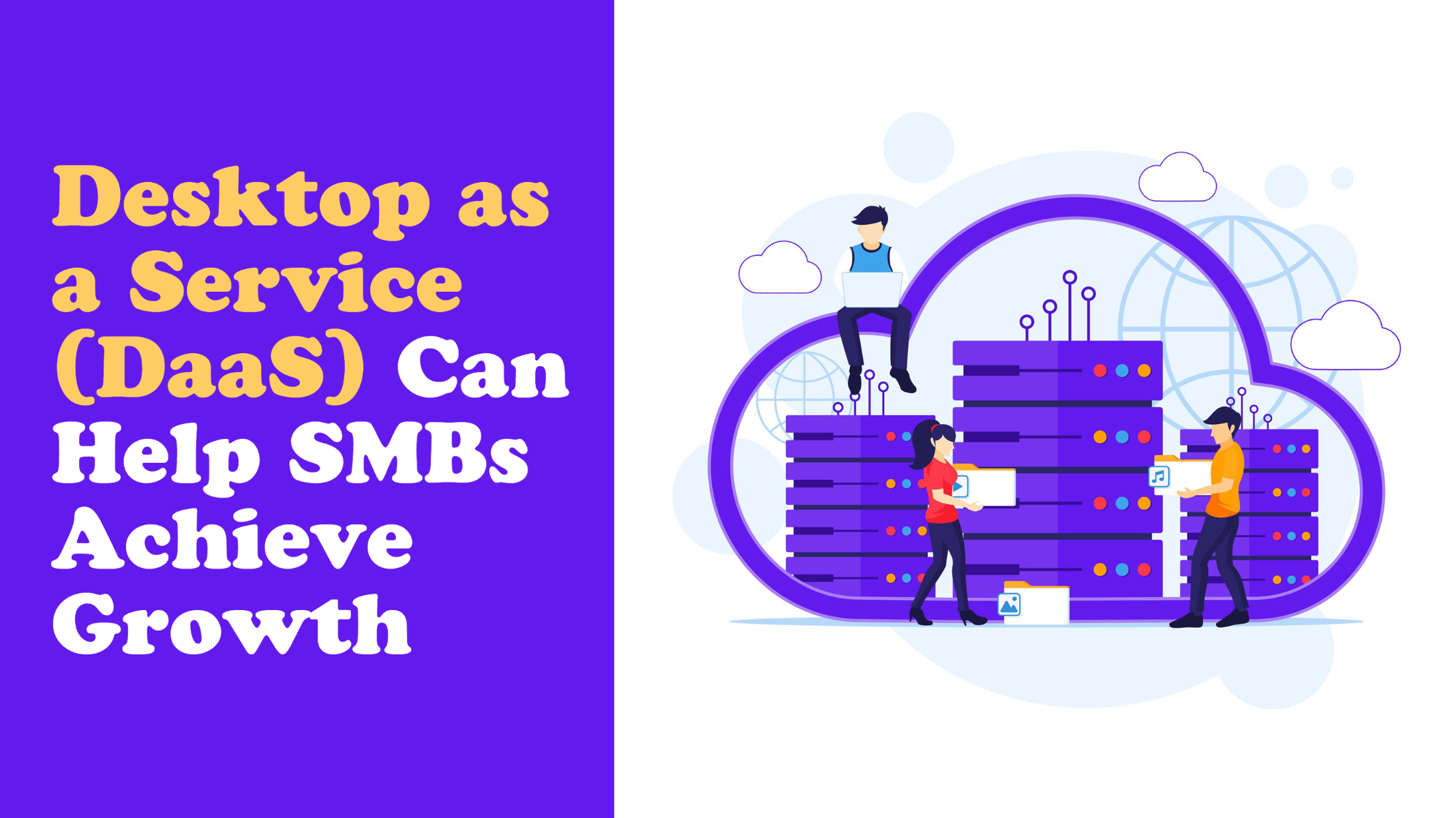 Small and medium businesses are in a tough spot because they face many of the same challenges as larger enterprises while having just a small fraction of their resources. That's why they're constantly searching for cost-effective solutions capable of making their hectic lives just a bit easier.
For the last 15 months or so, many SMBs have been experiencing the limitations of relying solely on a central IT infrastructure. As their employees switched to remote work arrangements, providing them with secure desktop environments configured to run the applications they need to do their jobs suddenly became a problem.
The Desktop as a Service (DaaS) model provides an easily deployable solution to this problem, giving SMBs a scalable foundation to support their growth, and this article explains everything you need to know about it.
What Is Desktop as a Service (DaaS)?
Desktop as a Service, or simply DaaS for short, is a cloud computing model where a third-party service provider delivers virtual desktops to end-users over the public internet on a subscription basis.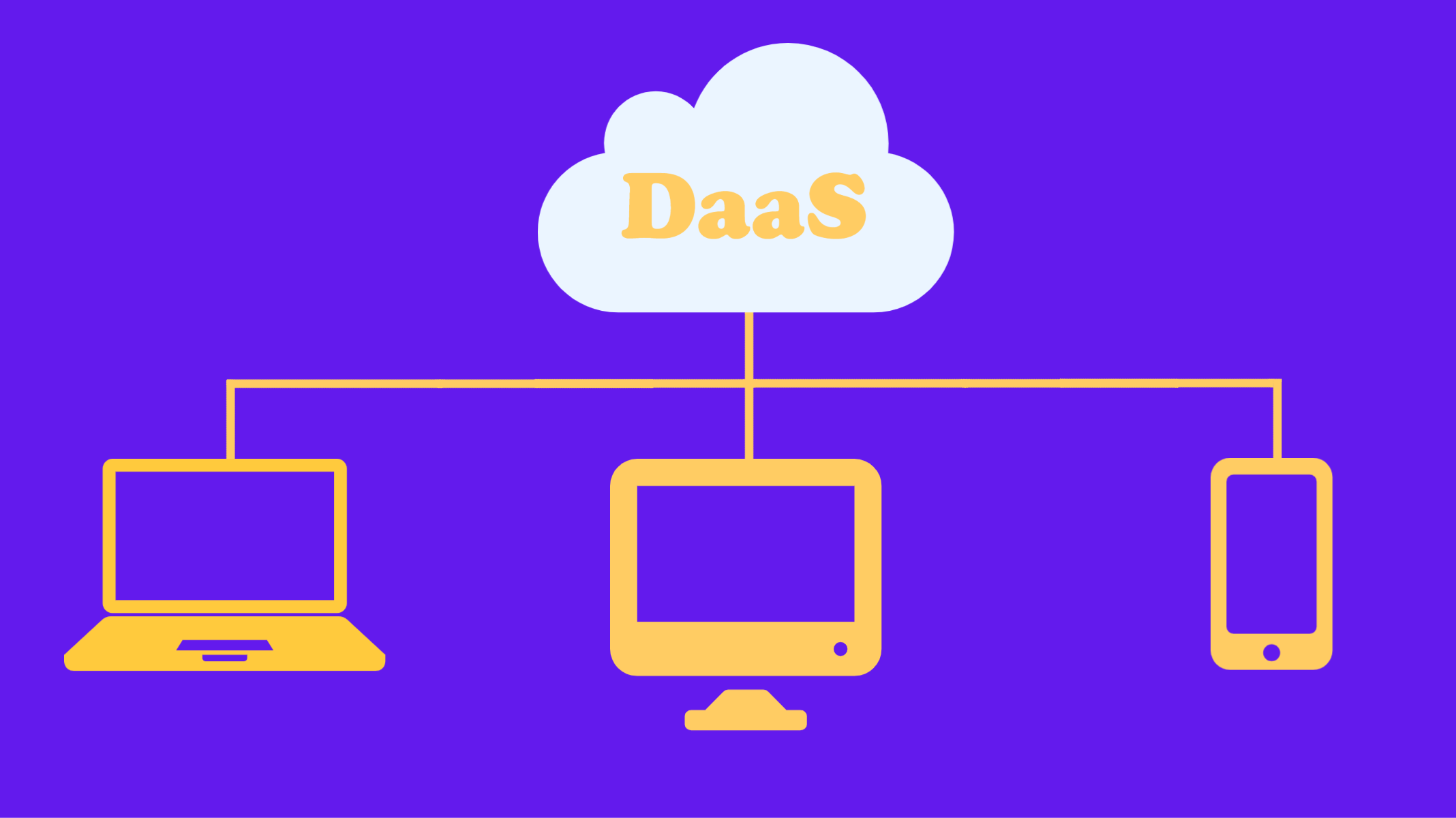 DaaS can also be described as a cloud-based form of Virtual Desktop Infrastructure (VDI). The difference is that DaaS doesn't deliver virtual desktops to end-users from on-premises data centers but the cloud, so SMBs don't have to worry about the maintenance and security of the hardware and software they run on. Since virtual desktops are actually processed on different hardware than they are accessed from, they provide a great user experience even on low-end computers.
The DaaS provider typically offers several subscription packages distinguished by the number of virtual desktop instances they include. An SMB can then simply pick the subscription package that best corresponds to the number of employees who would benefit from being able to access a secure remote desktop experience from virtually anywhere.
Why Should SMBs Take Advantage of DaaS?
The Desktop as a Service model offers multiple important benefits to SMBs and their employees:
Reduced infrastructure complexity: Being able to remotely access a desktop environment and applications running on a remote server is hardly a new concept. DaaS, however, removes the burden of having to purchase, configure, and maintain the remote server, reducing infrastructure complexity and helping SMBs allocate their limited resources more efficiently.
Infinite scalability: Leading Desktop as a Service providers, such as Microsoft, have vast cloud computing resources that make it possible for their customers to scale the number of virtual desktops they pay for up or down without virtually any limits.
Improved security: It takes a lot of work to secure any Virtual Desktop Infrastructure, and most SMBs don't have the skills and experience to do it on their own. DaaS providers such as Microsoft go to great lengths to secure the desktop environments they provide and ensure their compliance with critical industry regulations, including HIPAA, FedRAMP, SOX, SOC 1, and SOC 2.
Remote work enablement: DaaS is a boon to remote workers because it lets them access their files and applications from any computer, no matter if they are at home or in the local coffee shop.
Business continuity: Employees make mistakes, disasters happen, and hardware stops working. DaaS providers know this, which is why they regularly back up their customers' data and build redundancies directly into their cloud infrastructures.
In summary, Desktop as a Service offers many attractive benefits to all SMBs whose employees spend at least some time working from remote locations. Because DaaS providers handle everything from the initial infrastructure setup to ongoing maintenance and upgrades, provisioning cloud-based virtual desktops is as easy as installing the client software on employees' computers.
Get Started with Azure Virtual Desktop
Azure Virtual Desktop, (formerly Windows Virtual Desktop), is Microsoft's Desktop as a Service offering. As its name implies, it's built on Azure, a cloud computing service created by Microsoft to provide a wide range of cloud services.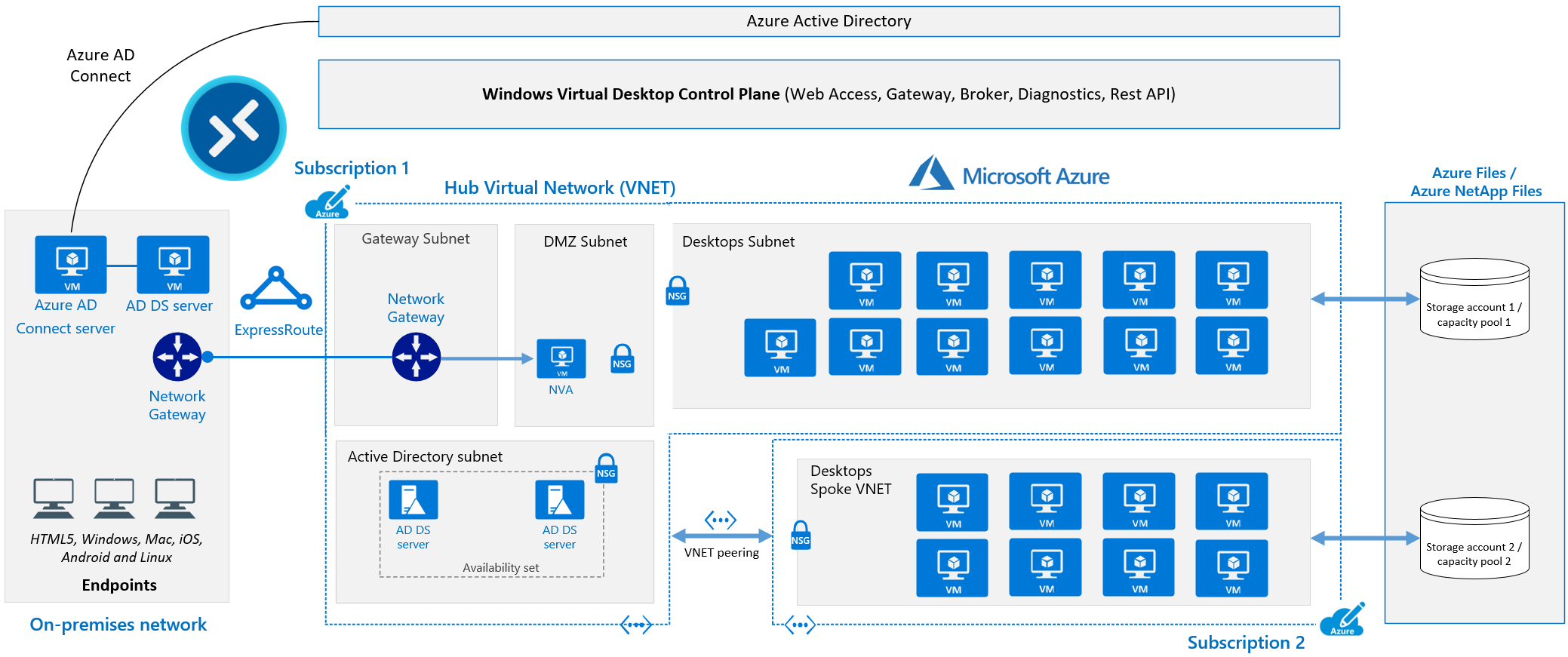 Image by Microsoft
Azure Virtual Desktop was first unveiled at Microsoft Ignite 2018, and it has been available to the general public since September 2019. At BCA, we've been offering Desktop as a Service using Azure Virtual Desktop to our customers for some time now, and we couldn't be happier with its performance.
Because Azure Virtual Desktop can be used with your existing eligible Microsoft 365 or Windows per-user license, there are no additional license costs to worry about. In fact, most of our customers are able to save money by reducing their management overhead and better aligning their operational expenses to business usage.
Contact us to learn more about Azure Virtual Desktop and how we at BCA can help you get started with it.