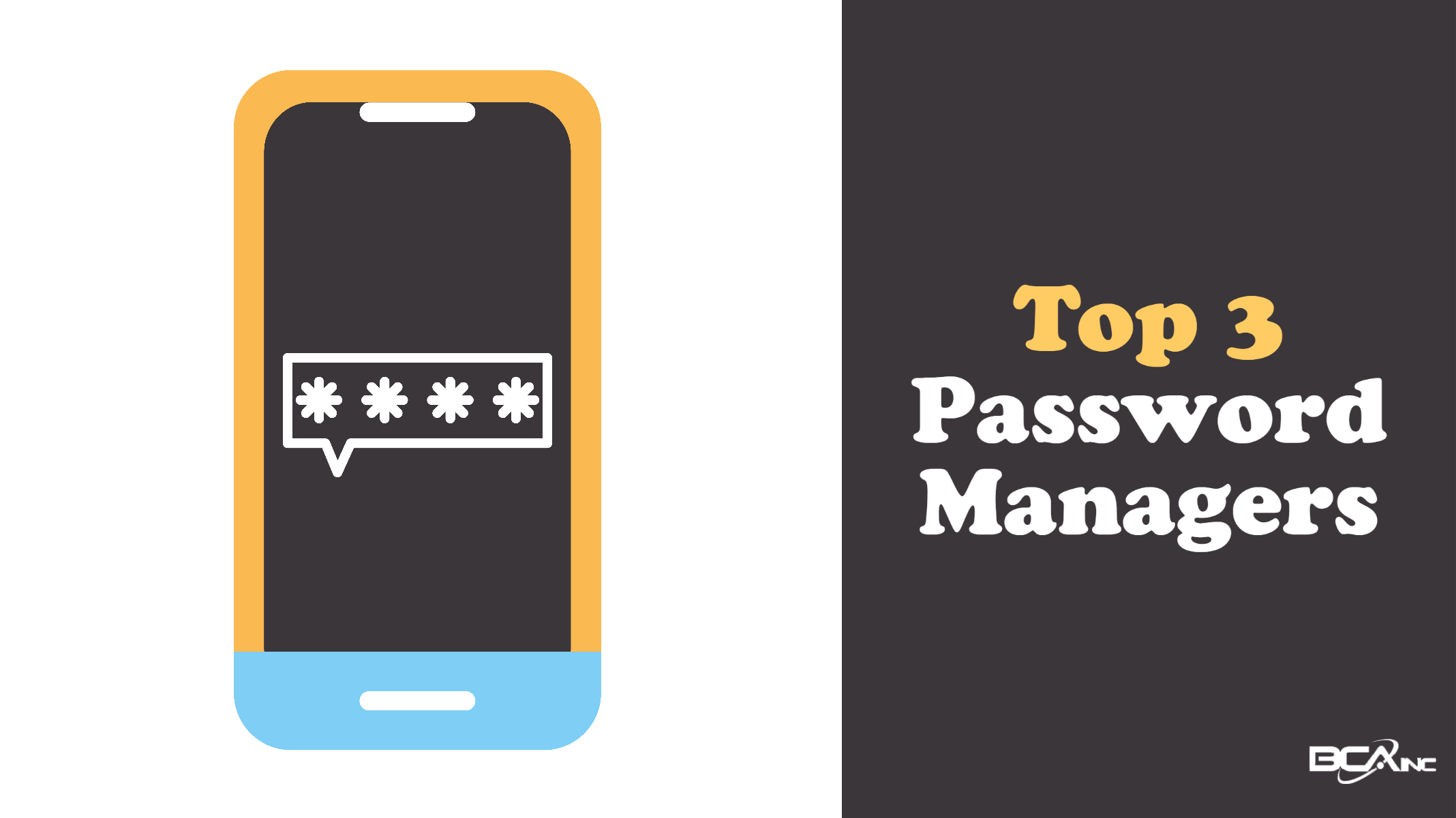 Even though passwords represent the first line of defense against cyber attacks, many users still struggle with basic password best practices, with the average person reusing each password as many as 14 times. No wonder then that compromised passwords are responsible for around 80 percent of hacking-related breaches.
To change these bleak statistics and help employees create a strong, unique password for each account, organizations should invest in a password manager.
The best password managers available in 2022 can generate bulletproof passwords, store them in an encrypted database, and make it possible for employees to share them with one another in a secure manner. Here are three excellent password managers that we can wholeheartedly recommend.
1. LastPass
Pricing: Free plan available. Premium business plans start at $4.00 per user per month.

First released in 2008, LastPass has quickly established itself as the world's most popular password manager—and for a good reason.
The software supports all popular platforms, including Windows, macOS, Linux, iOS, and Android, and it does so via its web interface, native apps, and web browser plugins.
Regardless of how users interact with LastPass, they always get to enjoy a modern user interface that makes everything from password generation to sharing effortless.
To business customers, LastPass can offer increased ease of employee access with Single Sign-on (SSO), which currently encompasses over 1,200 pre-integrated apps.
While it's true that LastPass has experienced multiple security incidents in the past, encrypted user vault data had not been affected. It's safe to assume that LastPass has learned from its past mistakes and strengthened its defenses accordingly.
| Pros: | Cons: |
| --- | --- |
| All popular platforms are supported | The free plan comes with severe limitations |
| Comprehensive administrator controls | Experienced multiple security incidents |
| Support for multi-factor authentication | More expensive than its competitors |
| Modern user interface | |
| Useful extra features | |
2. Keeper
Pricing: 14-day free trial is available. Premium business plans start at $3.75 per user per month.

Keeper is just one year younger than LastPass, and it's almost just as good. What holds it back the most is how pricey it can get.
There's no free version except for a short trial, which doesn't give you too much time to understand how well the password manager fares in the real world.
While premium business plans start at just $3.75 per user per month, some of the most useful add-on modules require you to pay additional money to unlock them.
But if you can accept the potentially higher cost, Keeper can provide an encrypted password vault for every user, allowing your employees to organize their password in folders and subfolders, create shared team folders, and more.
Administrators can take advantage of the capable policy engine to enforce password best practices, and they can also take advantage of available multi-factor authentication methods and integrations with Active Directory and Azure.
| Pros: | Cons: |
| --- | --- |
| All popular platforms are supported | Expensive add-on modules |
| Support for multi-factor authentication | No free version |
| Extensive import/export options | Doesn't support custom identity fields |
| Makes password sharing easy | |
3. Bitwarden
Pricing: Free plan available. Premium business plans start at $3.00 per user per month.
Bitwarden has been around since 2016, providing an open-source alternative to established password managers.
You can use Bitwarden either as a cloud-hosted service or deploy it as an on-premises solution so that you don't have to rely on an additional third party.
Before you commit by purchasing one of the fairly affordably priced business plans, you can test drive Bitwarden without any serious limitations using the free personal plan.
Despite being much younger than its competitors, Bitwarden is a fairly mature software application with plenty of extra features and extensive multi-factor authentication options, some of which are available only to paid users.
Where it does lag slightly behind is the user experience side of things. The user interface can be a bit confusing at times, and you may occasionally encounter a hiccup when autofilling passwords.
| Pros: | Cons: |
| --- | --- |
| All popular platforms are supported | Not as user-friendly as its competitors |
| Many multi-factor authentication options | Password autofilling can be a hit or miss |
| Free personal plan + low-cost business plans | Some MFA options are only available to paid users |
| Open-source software application | |
Conclusion
At the end of the day, which password manager you choose matters far less than the decision to use a password manager. Any of the three password managers described in this article can help employees create strong, unique passwords and, as a result, protect your organization against password attacks.
If you have any questions on password managers or cybersecurity, feel free to contact BCA for more information.