BCA Food Distribution Management: The Ingredients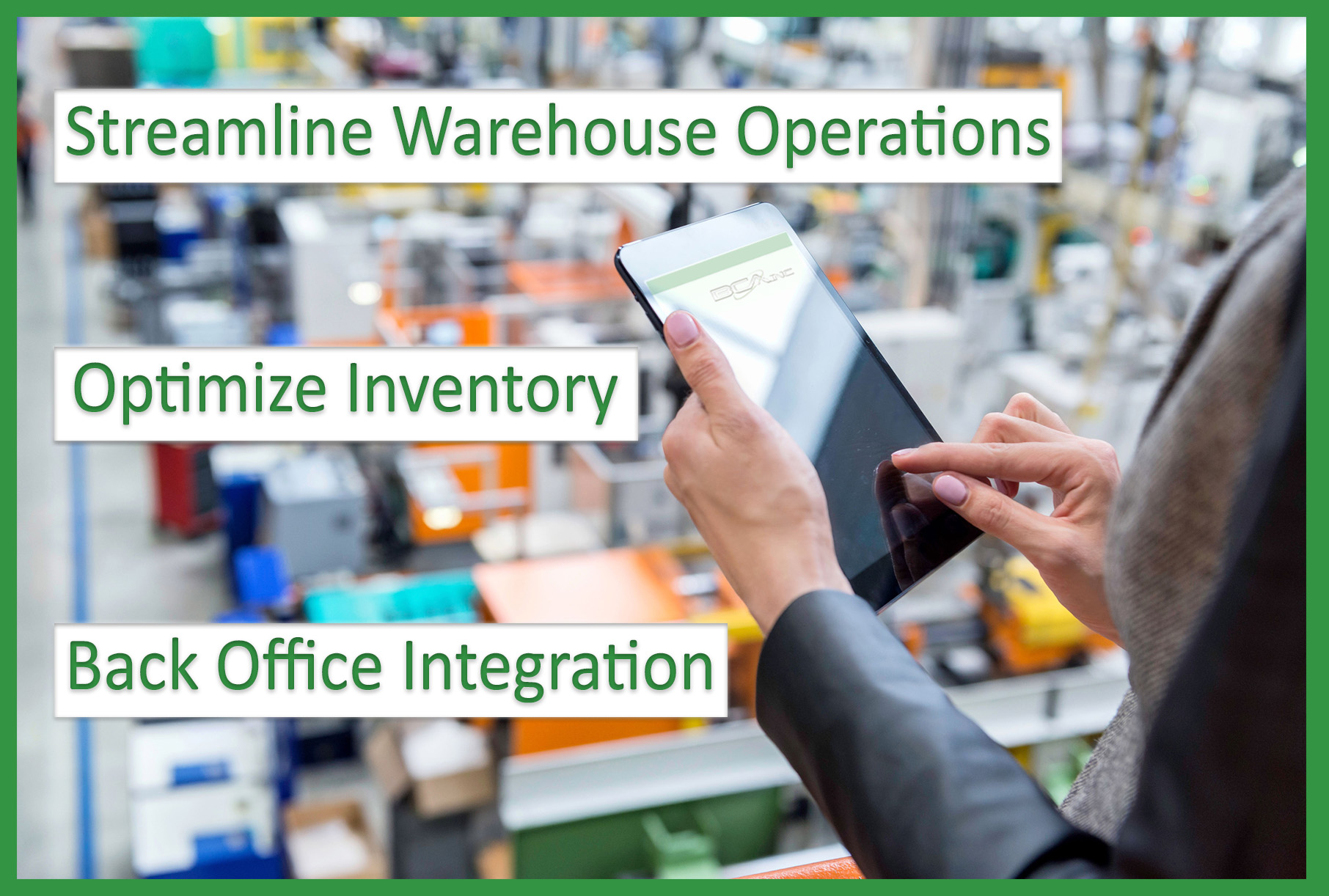 Inventory
Your inventory is an asset on the books. Don't let it be a liability in your operations!
Optimize your inventory:
Minimize stockouts while reducing excess stock
Track expiration dates and incorporate data in your picking processes
Incorporate landed costs for a truly accurate picture of your profits
Warehouse Management
Your warehouse is not for storing inventory – it's for moving inventory.
Streamline warehouse operations and keep inventory flowing with WMS:
Expedite shipping & receiving with barcode scanning
Integrate warehouse data with financials to eliminate time consuming and error prone data entry
Gain company-wide visibility into inventory data
Customizable dashboards allow for easy graphical access to warehouse KPIs
Employee performance reports
Store and track items across multiple bin locations
Financial Management
A strong financial package is crucial to any business.
Keep the back office running smoothly with a complete financial management system
AR, AP, GL
Integrated level 3 secure credit card processing
Customizable alerts & workflows to help you make timely, informed decisions
And more!
BCA Food Distribution Software has the recipe for all your financial and operations needs.
But we know that everyone has their own taste. Optional ingredients include:
Cloud hosting
Sales tax automation including exemption certificate management
EDI
Mobile Sales
CRM
Shipping Automation
Integrated ecommerce
Fill out the form to schedule
a free consultation