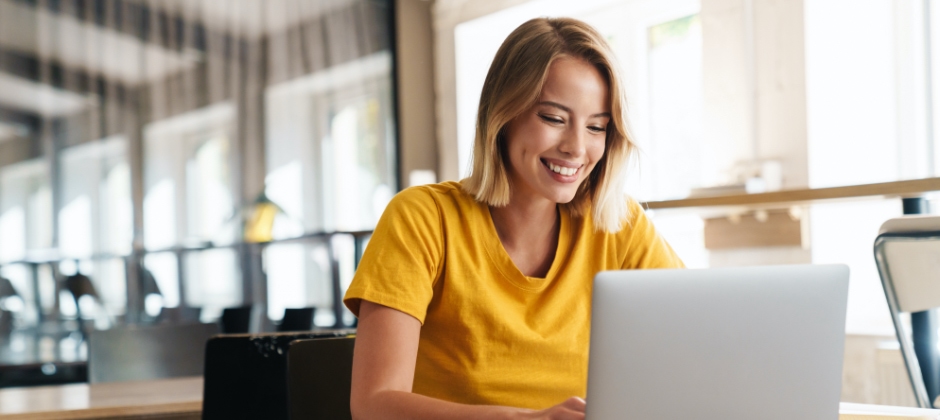 Millions of people around the world use Microsoft Outlook every day to manage their email communication, but only a small fraction of them know how to take advantage of its full potential. If you're among them and would like to know how to work smarter in Outlook to save time and become more productive, then make sure to familiarize yourself with the five Outlook tips described below.
1. Embrace Folder-Based Email Organization
Folders are your friends when it comes to email management. As an Outlook user, you can create an unlimited number of folders to organize emails according to a variety of different criteria. For example, you can dedicate an entire folder to the project you're currently working on or to emails from a particular sender.
To create a new folder in Outlook:
Right-click in the left pane.
Select the New Folder option.
Enter the name for the folder and confirm.
Once you have created a folder or ten, you can instruct Outlook to automatically move email messages to them.
To automatically move email messages in Outlook:
Right-click the email message based on which you want to automatically organize future email messages.
Select Rules and choose the Always Move Messages From: XYZ option.
Pick a folder.
From now on, Outlook will automatically move all messages from the sender you've selected to the specified folder.
How to delete folders in Outlook?
Deleting folders in Outlook is just as easy as creating them. Simply right-click the folder you want to delete and choose the Delete Folder option. Outlook will ask you if you really want to move the selected folder to the Deleted Items folder, which is basically the email client's equivalent of the Recycle Bin.
2. Using Templates Is Not Cheating
Many email users are apprehensive about using email templates, afraid their emails will come off as recycled and lazy. In the vast majority of cases, such fears are completely unfounded. If anything, email templates are not used often enough, especially considering how easy it is to work with them in Outlook. The trick is to make email templates vague enough so they feel unique when filled with recipient-specific information.
To save an email template in Outlook:
Go to File and click Save As.
Choose to save the email as Outlook Template.
Click Save.
To open an email template in Outlook:
Navigate to the Home tab.
Click New Items > More Items > Choose Form.
Look in your "User Templates in File System" to browse saved templates.
Select the template you want to open.
Click Open.
In addition to email templates, you can also take advantage of the Quick Parts feature, which lets you insert saved snippets of text into email replies with just a few clicks.
To save a piece of text as a Quick Part:
Highlight the text.
Navigate to the Insert tab.
Click Quick Parts and select the Save Selection to Quick Part Gallery.
Give the piece of text a name and click OK.
To insert saved text from your Quick Part Gallery:
When writing an email message, navigate to the Insert tab.
Click Quick Parts and select the saved piece of text.
3. Learn Outlook Keyboard Shortcuts
One of the most useful Outlook tips that you can come across is to learn commonly used keyboard shortcuts, which can help you keep your hands on the keyboard when writing and organizing emails.
| | Windows | Mac |
| --- | --- | --- |
| 1.Reply to email | Ctrl + R | COMMAND + R |
| 2.Forward a message | Alt + H, F, W | COMMAND + J |
| 3.Create a new message | Ctrl + Shift + M | COMMAND + N |
| 4.Insert a hyperlink | Ctrl + K | COMMAND + K |
| 5.Send email | Alt + S | COMMAND + Return |
| 7.Print an item | Ctrl + P | COMMAND + P |
| 8.Create a task | Ctrl + Shift + K | COMMAND + N |
| 9.Create an appointment | Ctrl + Shift + A | COMMAND + N |
| 10.Delete an item | Delete | Delete |
| 11.Cut a selection | Delete | Delete |
4. Schedule Email Delivery
Sometimes, it's useful to compose an email message but don't send it right away. Let's say that you have a colleague in a different time zone, and you want to prevent your message from getting buried under a pile of junk email and unimportant messages that the colleague receives every day. The solution? You schedule the delivery of the message so that your colleague receives it when his or her workday starts.
To schedule email delivery in Outlook:
Compose an email message as you would normally but don't send it just yet.
Instead, navigate to the Options tab and click the Delay Delivery option.
In the new dialog box, use the drop-down menus next to "Do not deliver before" to specify the date and time at which you would like your message to be delivered.
Click Close.
Send your email message.
The message will be temporarily moved to the Outbox folder, which is where you need to go if you change your mind and decide to delete it.
5. Quickly Clean Up Your Inbox
It doesn't take much time for emails to pile up and get in the way of productivity. Fortunately, Microsoft Outlook comes with a handy clean-up feature that you can use to quickly and easily reduce the number of messages in your inbox.
This feature removes all duplicate replies in email conversations, making it possible for you to read a single thread instead of dozens of individual emails.
To clean up your Outlook inbox:
Navigate to the Home tab and click Clean Up in the Delete group.
Choose one of the following options:

Clean Up Conversation: Reviews the selected conversation and deletes all redundant messages.
Clean Up Folder: Reviews all conversations in the selected folder and deletes redundant messages.
Clean Up Folder & Subfolders: Reviews all conversations in the selected folder and any folder and deletes redundant messages.
If you need help implementing Outlook for your business or just need assistance with any of these tips, feel free to contact us. We're here to help!