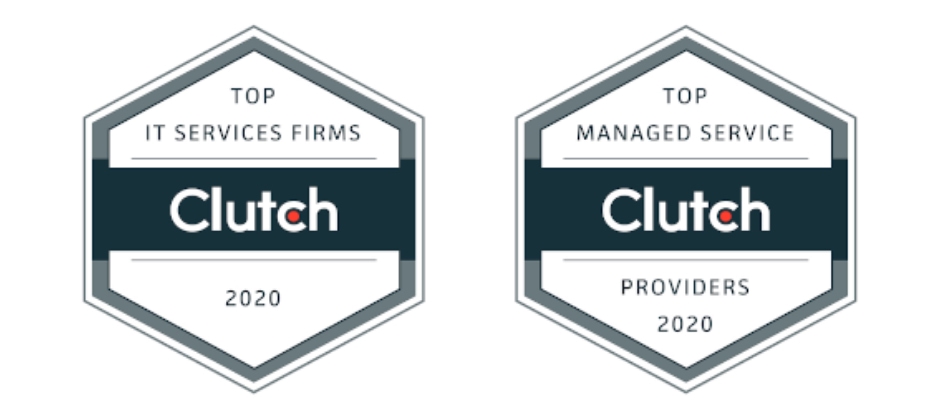 Here at BCA IT, we realize it can be tough for a new business to keep up with the latest IT trends while staying afloat in today's troubling economy. That's why we're here to help! For thirty years we've helped companies become stronger, more efficient, and technically advanced. We offer services like basic Managed IT, innovative Cybersecurity, and even Backup and Disaster Recovery. As an established partner and respected resource, we have the skills and experience to help you set the framework for technical excellence!
In light of our success and continued excellence, we've been listed on Clutch's list for top IT services firms in the Miami area. Clutch is a B2B market research firm that uses a best in class ranking formula to single out leading companies in their sectors. Their work helps interested businesses find the partner of their dreams to complete their latest projects.
We couldn't have earned this attention without the help of our biggest supporters – our clients! They took time to engage with Clutch for 15-minutes via phone to complete their specialized review process. There, they graded our work on parameters like quality, punctuality, project management, customer service, and pricing. We're happy to say we've earned a perfect five out of five stars across 16 different Clutch reviews! It feels great to be able to provide such a valuable service to our clients.
For our most recent review, a general contractor recounted how we helped them recover after a security breach. We helped restore important security data, and migrate them to a new and more secure email platform. Our work also included installing new security protocols, equipment, and apps. We were able to resolve their security breach 100%. Their leadership team commented, "They knew exactly what we needed and delivered. It was a pain-free process." Take a look at their review below: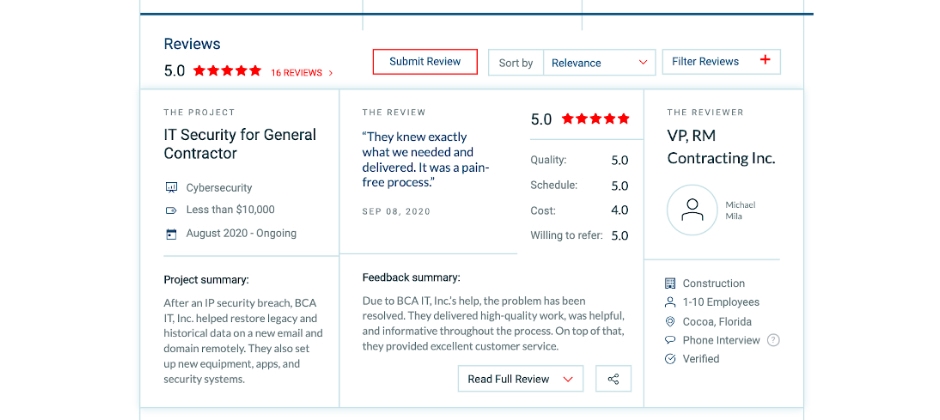 The Manifest is another place where you can look through past projects of ours and learn how we stack up against the competition. They list top performing companies and their metrics against certain performance indicators. They include us in their directory of top IT services firms in Miami!
Interested in learning more about how we can help your firm survive? Contact us today and we'll walk you through our award-winning client success strategy!